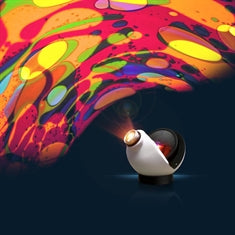 Projection is a powerful tool for facilitating change in a multi-sensory environment. It promotes relaxation through visual engagement and provides endless possibilities to immerse the client in a meaningful virtual experience.
Exciting addition to any multi-sensory space designed to stimulate mental activity, promote learning and interaction and provide a sense of calm.
Multi-sensory rooms are safe and engaging and the experience can be personalized to respond to the preferences and needs of the user.