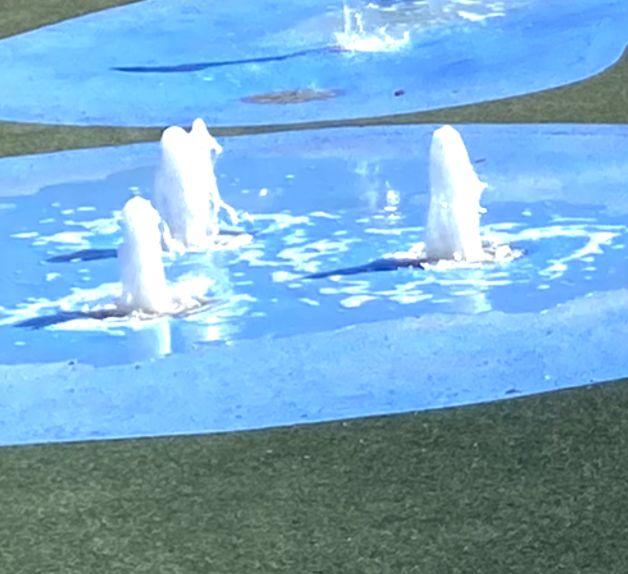 Water parks are all the craze. Often found in public parks with no requirement for lifeguards. The water is recycled through filters and pumps so the water is kept clean and not wasted. 
The Jelly Spray creates a low fountain for jumping over and on and running through. Maximum height is 45 cm.  
Price is per unit and excludes shipping and installation. Splash park items are bulky to deliver and a technical installation is required.   
Please contact office +27 11 4934456 or info@playon.co.za before adding to cart for a comprehensive quote.