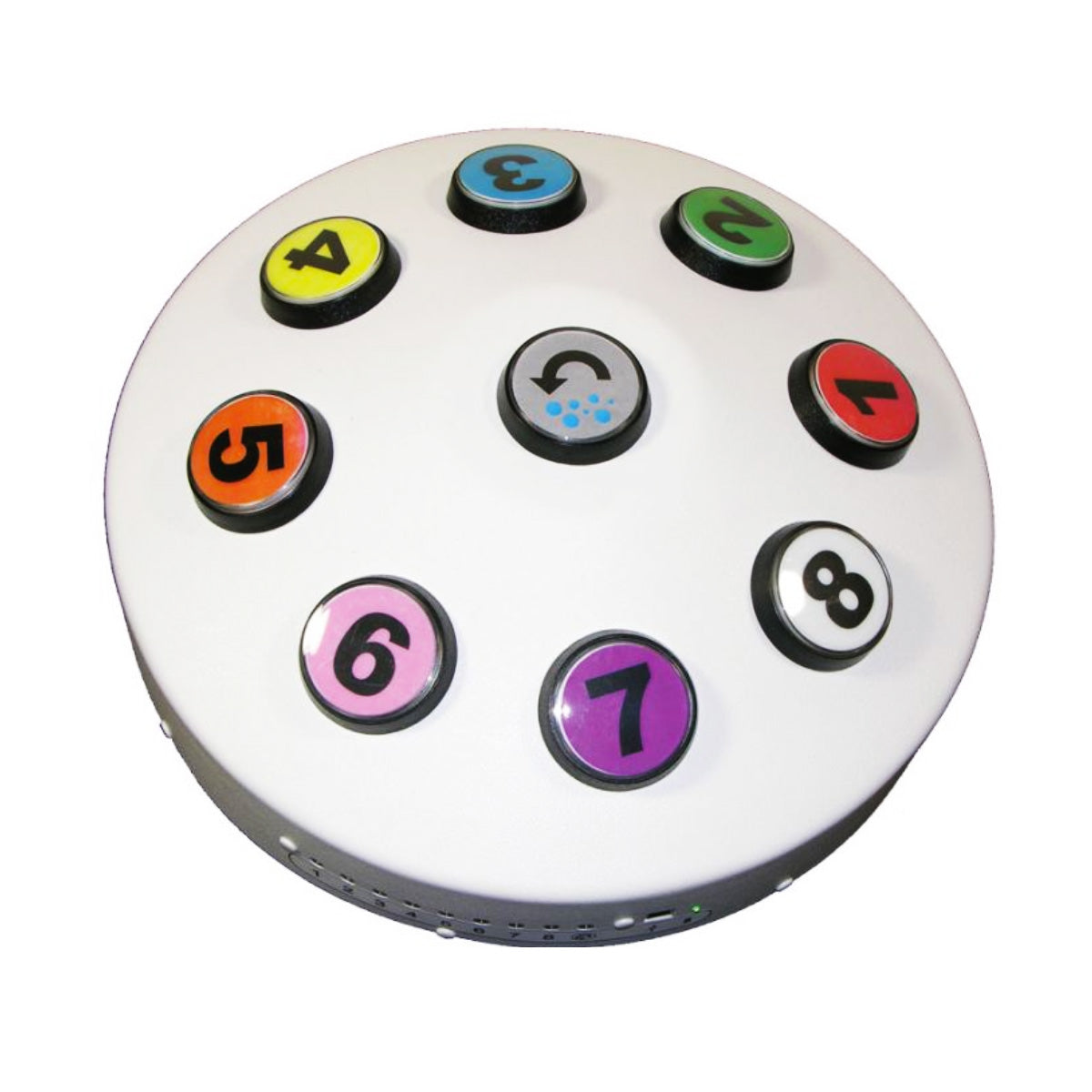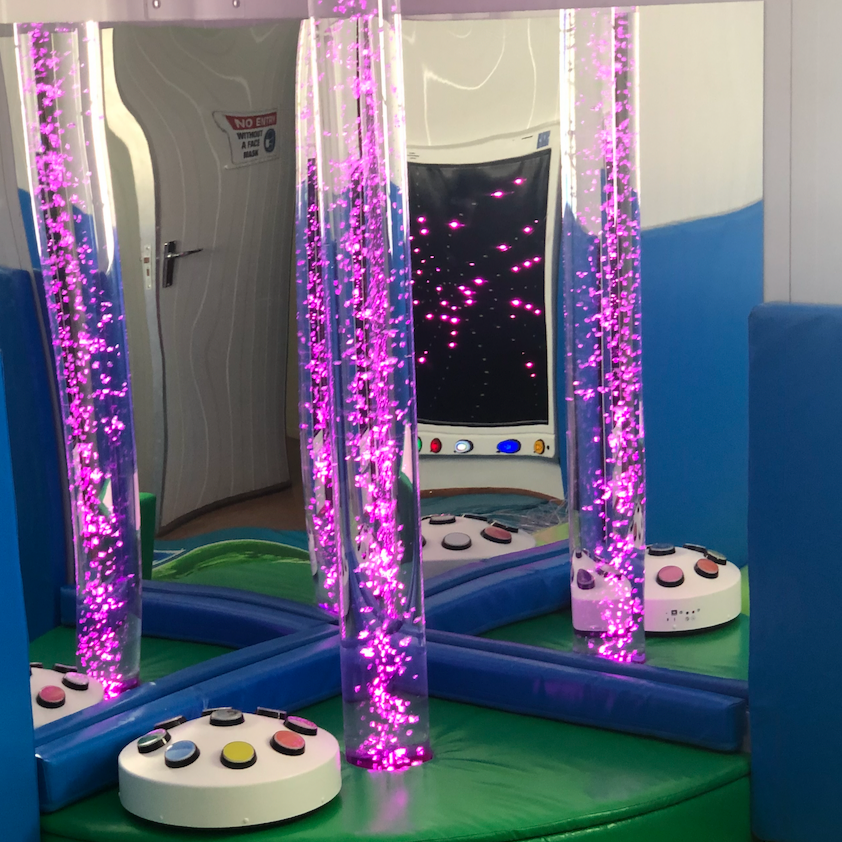 8 Colour Controller - Multi-Sensory Rooms
The wireless 8 Colour Controller is inclusive and accessible to a range of users including many with fine and gross motor challenges as well as visual impairments.
It can activate individual products as well as all Wi-Fi products in a room. Customisable for personalisation and themed learning use. Multisensory
(visual, audible, tactile) featuring colourful, illuminated numbered raised buttons.
Features:
9 large buttons to interactively operate multiple products
Colours spoken with reward sound effects
Multilingual - (English/Spanish/German/French/Dutch)
Wireless for safety and practicality
Easy to clean
Resistant to dirt
Lightweight but robust
9 external jack sockets to add your own switches
Rechargeable
Perfect for multi-sensory, immersive environments designed to stimulate mental activity, promote learning and interaction and provide a sense of calm.
8 Colour Controller - Multi-Sensory Rooms